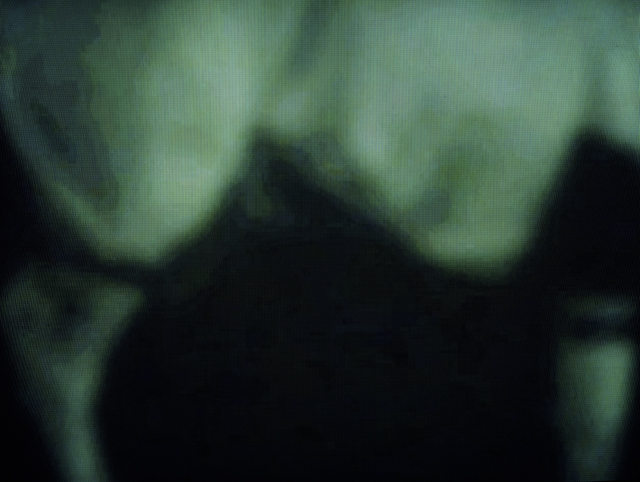 Omar, video still, 2007 DVD, colore, muto, 3' 55'', loop
In the video a succession of night images shows a fluorescent dog, which becomes its solitary inhabitant and protagonist, projected on the walls of the exhibition area. With its not always recognizable silhouette, the animal moves amongst the branches of the forest. The darkness of the night allows only a glimpse of its outline.
Projected upon the wall the dog measures the new space.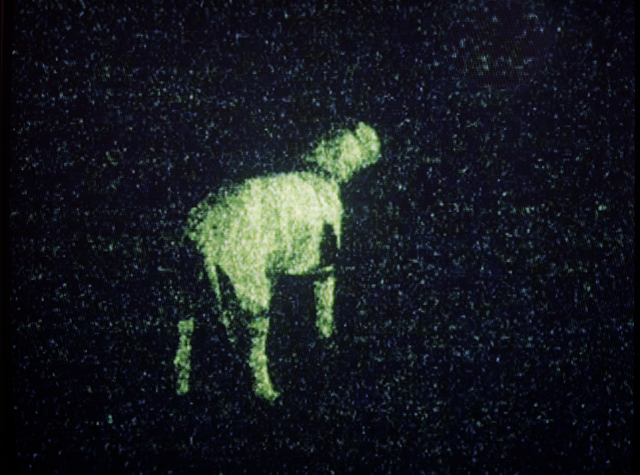 Omar, video still, 2007 DVD, colour, mute, 3' 55'', loop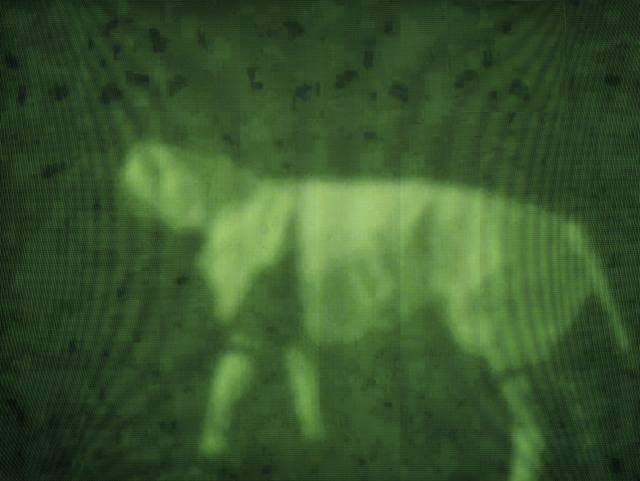 Omar, video still, 2007 DVD, colour, mute, 3' 55'', loop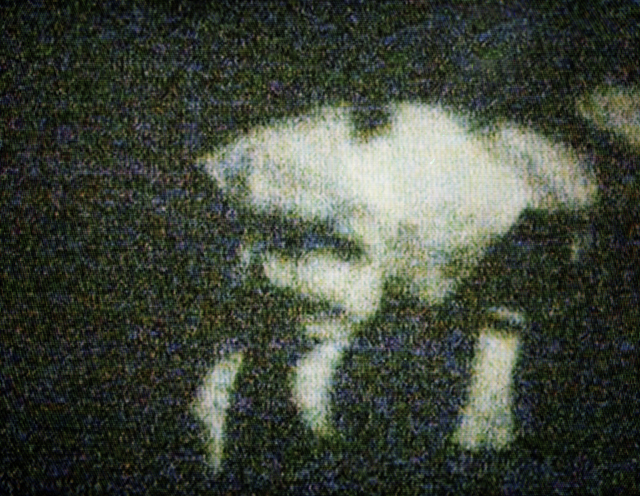 Omar, video still, 2007 DVD, colour, mute, 3' 55'', loop