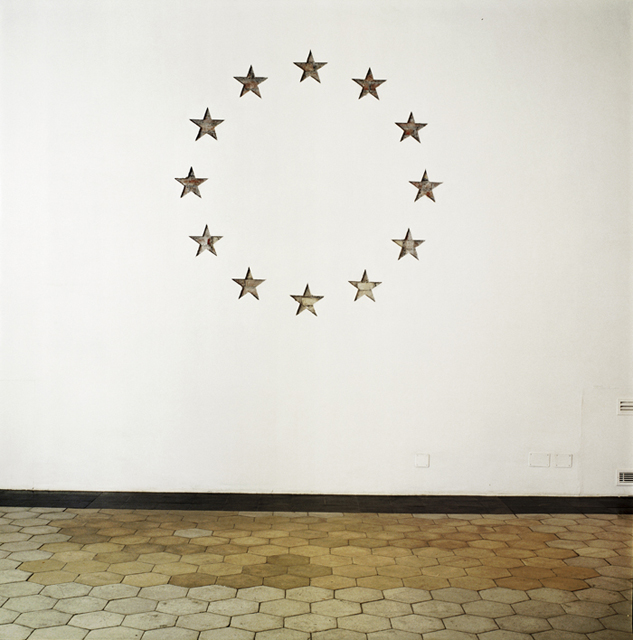 Exchange, site-specific installation, direct intervention on the wall, 225 cm x 225 cm. American Academy in Rome, 2008
"Exchange" consists in lifting the twelve stars of the European flag off the plaster of one of the walls at the American Academy in Rome by means of the "strappo" technique used for removing fresco.
The five-point-star, or star-shaped pentagon, represents the two-dimensional figure which can be drawn in infinite progression. It may refer to the golden ratio, as well as to an ideal of absolute perfection.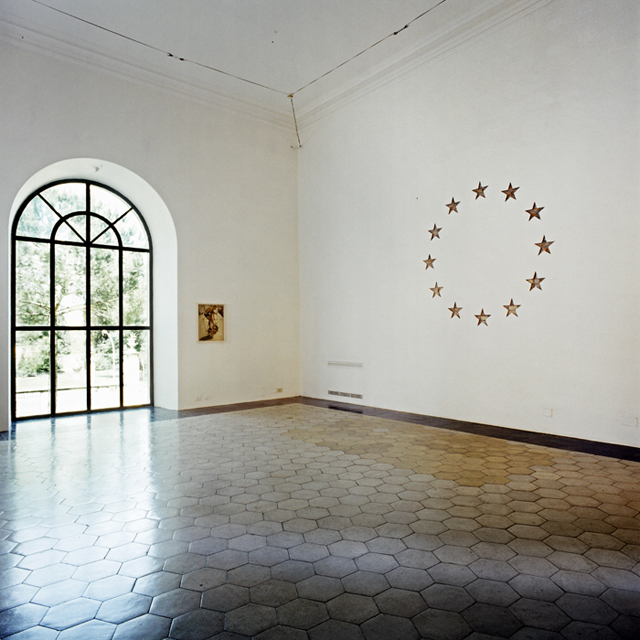 Exchange, direct intervention on the wall, 225 x 225 cm, exhibition view, Beware of the Wolf, American Academy, Rome, 2008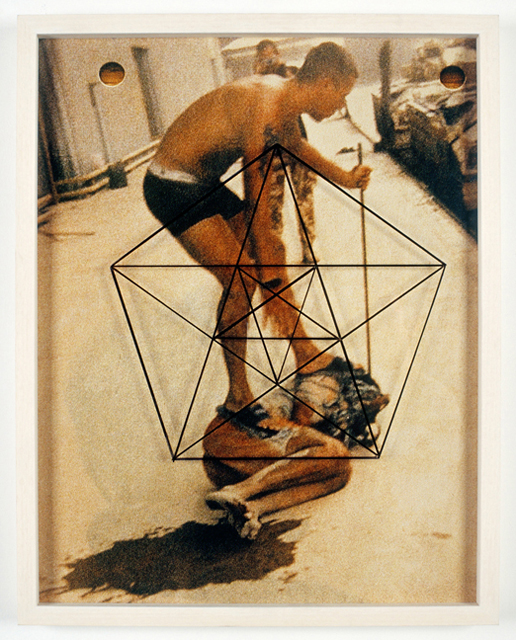 Souvenir: an homage to William Blake, photographic print and indelible sign on glass with permanent marker, 50 x 70 cm, 2008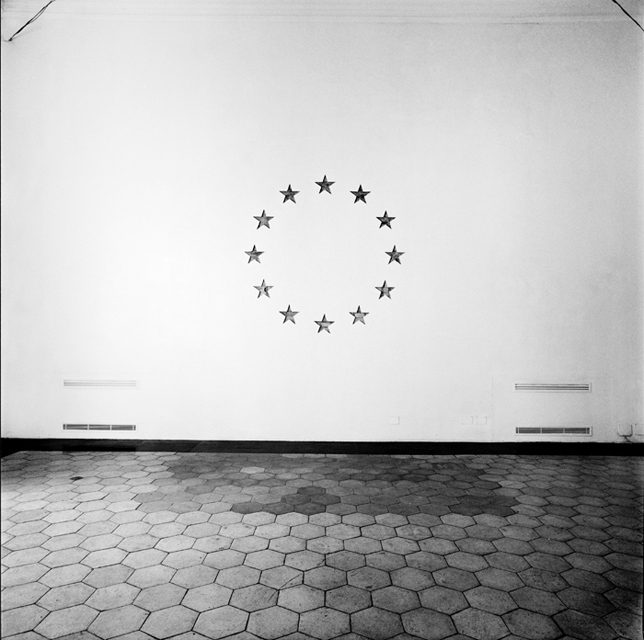 Exchange, site-specific installation, direct intervention on the wall, 225 cm x 225 cm. American Academy in Rome, 2008